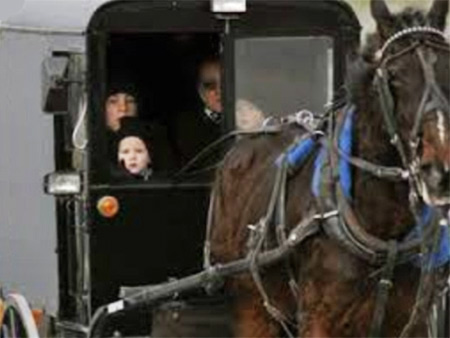 Beautiful Humans of the Month (BHM)
The Amish couple, Anna and Andy Hershberger, scored a huge victory for every American parent this month. I
wrote about them
recently because I was concerned that theirs was a horrible example of the over-reach of government when it comes to parental rights and health freedom.
After an Ohio court ordered that 10-year-old Sarah forcefully receive chemotherapy (which was making her suffer more) and transferred her guardianship to a hospital nurse, her parents took her and fled the country. They found alternative therapies for their daughter's treatment and apparently,
"the cancer is receding, and she is in excellent physical condition."
The nurse resigned guardianship of Sarah, and now the Hershberger's are getting ready to come home.
Here's the whole story
.
This is also a Brootal loss for the chemotherapy-pushers. As thousands of people like the Hershbergers have proved, and are proving, there are other therapies out there that actually work without harming the patient. I hope that someday the Hershbergers will tell us what therapies they chose.
Stay Troo..(yes, "tuned" isn't working anymore, TS)